Virtaul CISO Services
Achieve a more mature security posture with a dedicated Virtual Chief Information Security Officer (vCISO).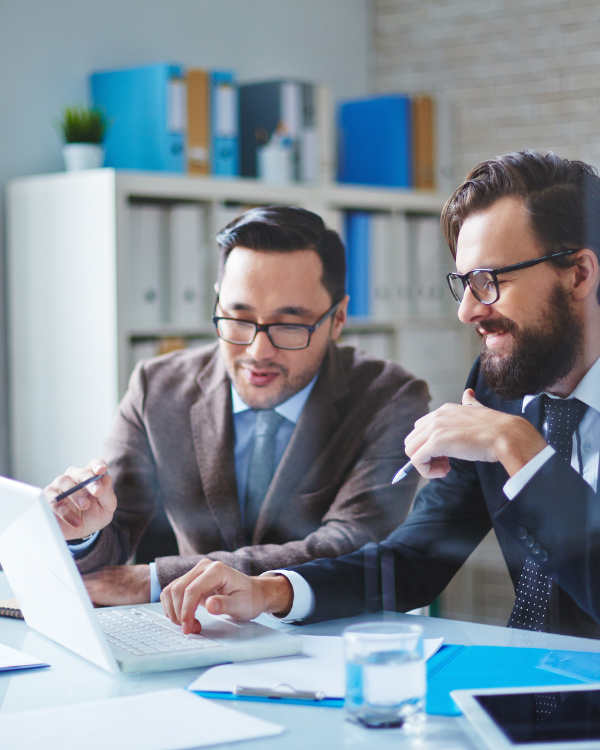 Establish a Vision for Managing Risk
A Virtual Chief Information Security Officer (vCISO) provides the expertise and guidance of a seasoned cybersecurity professional without the commitment and cost of a full-time CISO.
At ProArch, our vCISOs act as strategic partners who provide unbiased guidance and mentorship so you can establish a well-defined vision for managing risk.
ProArch's vCISO services are tailored to each unique situation. Whether the engagement is to accomplish a specific initiative or on a regular ongoing basis, your dedicated vCISO is guiding your organization towards a more mature security posture.
vCISO Services
ProArch's virtual CISO resources use their expertise in cybersecurity and compliance to enhance the protection of the company's digital assets while maintaining compliance.
They assess risks, define security goals, develop policies and procedures, manage audits, oversee incident response, and act as an outsourced security leader for your organization.
Security Strategy
The vCISO develops customized plans that support business objectives while mitigating risks. The result is a roadmap to stronger security.
Risk Management
To mitigate risk, the vCISO assesses potential risks to information assets, systems, and operations, and then implements controls and security measures.
Compliance and Regulatory Adherence
The vCISO ensures compliance with federal and state laws, internal security standards, and guides audit preparation, execution, and ongoing compliance monitoring activities.
Incident Response
During a security breach or incident, the vCISO offers prompt and effective guidance, minimizing damage, aiding recovery, and implementing preventive measures.
Vendor and Third-Party Management
The vCISO evaluates vendor security and oversees contracts to mitigate the risk of data breaches through external partnerships.
Transform Your Security Approach with vCISO Services
Tactical and strategic security guidance and mentoring
Implement effective security measures to stay ahead of emerging risks
Pass compliance audits and keep up with regulations even as they change
Align security initiatives with the overall business strategy
Dedicated security expertise at a fraction of the cost of a full-time employee