vCIO Services
Connect IT and company goals with a virtual Chief Information Officer (vCIO).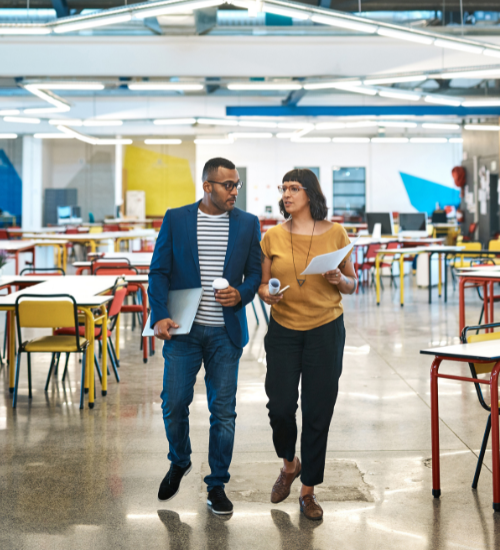 Establish an IT Strategy and Vision That Drive Progress
ProArch's virtual Chief Information Officer (vCIO) program ensures that your technology investments deliver value. vCIO services are a cost-effective and flexible approach that fills the void of an experienced strategic IT leader.
Your dedicated vCIO becomes an integral part of the IT and leadership team. They bring an unbiased perspective to make decisions that drive progress and growth for the organization.
vCIO Services
The virtual CIO collaborates closely with your team to help prioritize IT projects, allocate resources effectively, and ensure that technology investments deliver value to the organization.
Depending on your needs and requirements, the responsibilities of a vCIO can include the following:
Strategic IT Leadership
Develops a long-term IT strategy aligned with business goals.
Provides guidance on technology investments and budgeting.
Manages vendor relationships and negotiates contracts.
Offers strategic guidance on emerging technologies and trends.
Acts as a liaison between IT and other business units.
Monitors and reports on IT performance and metrics.
Mentors staff and participates in hiring and interviews.
Technology Initiatives
Recommends technology solutions to support business growth.
Assesses and improves existing IT systems and infrastructure.
Implements cybersecurity measures and ensures regulatory compliance.
Develops and implements IT policies and procedures.
Conducts risk assessments and develops disaster recovery plans.
Provides guidance on data management and privacy practices.
Assist with compliance requirements and documentation.
Unlock the Potential of IT With a vCIO
IT expertise at a fraction of the cost of a full-time exec
Establish an IT strategy and roadmap that aligns with business goals
Maximize the value of technology investments
Leverage technology for competitive advantage
Reduce cyber risk and meet compliance requirements