What It's Like Working with an MDR Provider
May 24, 2023
What It's Like Working with an MDR Provider
Cybercriminals' attack methods are evolving daily—and speed is everything when it comes to outsmarting attackers. The earlier you can detect threats, the better. But you'll need the technology, budget, skillset, and methodology to rapidly identify threats; otherwise, cybercriminals will always have the advantage.
With a managed detection and response (MDR) services provider, you don't need to build all of these capabilities in-house. Even when your team is off the clock, MDR services will watch for suspicious activity and contain it before any compromise occurs. MDR providers continuously collect and analyze potential risks while threat intelligence brings critical alerts to the surface for human intervention.
Working with an MDR provider offers you safety and peace of mind that you're well protected from threats. But what exactly does working with an MDR provider look like in your day-to-day life? From onboarding to ongoing support and reporting, let's explore what the typical experience of working with an MDR provider like ProArch looks like. Keep reading for details into what to expect after onboarding, what an SOC team does behind the scenes, the analytics and alerts clients have access to, and what to expect if a situation escalates to incident response. Let's dive in.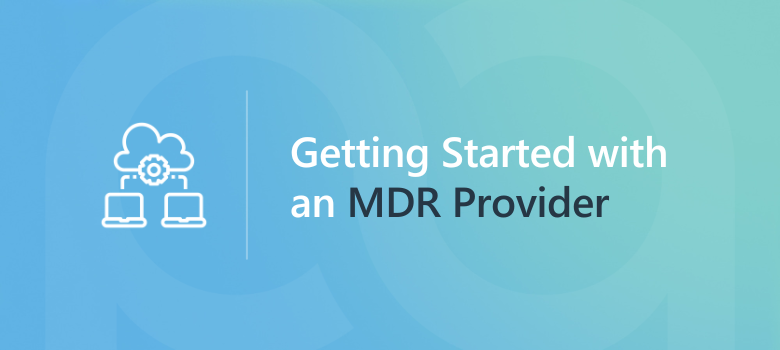 Getting Started with an MDR Provider
Implementation and onboarding lay the groundwork for a successful and trustworthy partnership between you and an MDR provider. During this phase, the MDR service will be tailored to your environment and behavior. Communication protocols, knowledge transfer, and training all take place so both parties can understand each other's capabilities and processes.
In about two to three weeks, ProArch's MDR onboarding and implementation are complete. That includes the deployment of security automation tools SIEM, SOAR, and threat detection and integration with other security technologies. On top of that, the team gains a thorough understanding of the IT and OT environment and a baseline of normal network and user behavior. This information will determine what custom rules, policies, and alerts are needed to ensure your enterprise is well protected.
At this stage of the partnership, expectations will also be set for communication, roles, and responsibilities. Sometimes, you may meet weekly or even daily depending on the situation. The goal is to be ready to execute a swift and coordinated response should an incident take place. ProArch clients can expect comprehensive quarterly reports prepared by security consultants to discuss progress and ways to strengthen the security posture.
Each environment and business need is unique. It's an MDR provider's job to align your objectives with their service to keep up with your evolving needs and attackers' new methods.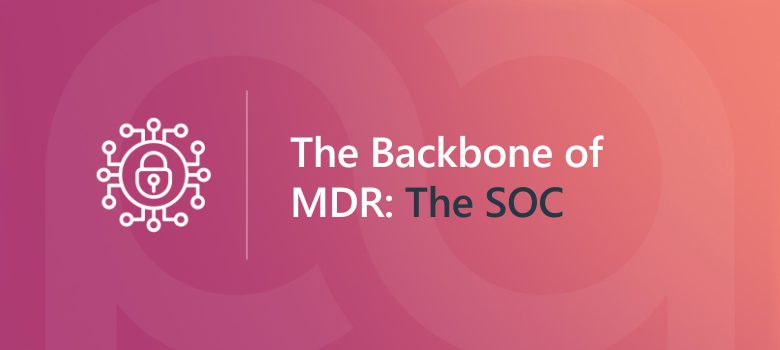 The Backbone of Managed Detection and Response: The SOC
The security operations center (SOC) is the command center made up of a team of security professionals that monitor security alerts and contain threats before they spread throughout the network.
When you work with an MDR provider, you're getting a 24/7 team but for a fraction of the cost of building your own. Behind the scenes, ProArch's team performs a range of activities to resolve threats so that you don't have to. The experienced team of security analysts and threat hunters continuously monitor your security solutions, cues, and dashboards.
And it doesn't stop there: SOC experts are continuously improving the program by researching vulnerabilities and attack vectors, identifying program improvements, and monitoring trends.
In the case that malicious activity is determined, the team will alert you of the threat on your network and move to investigate, contain, and eradicate it. From endpoint detection and response (EDR) to extended detection and response (XDR), the ProArch team is well versed in the latest cyber threats and techniques and well positioned to protect your entire enterprise.
The team also keeps you in the loop. ProArch's tools provide clients with a range of relevant and useful alerts, including those related to endpoint protection, identity security, malware, ransomware, and remediation. Additionally, ProArch provides alerts on security events that are deemed unusual or suspicious, enabling the client to monitor their security.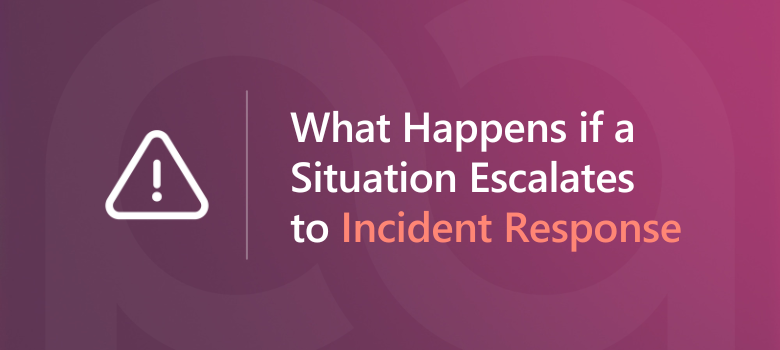 What Happens If a Situation Escalates to Incident Response
Failing to address an incident quickly can result in dangerous, costly issues. Even simpler incidents can impact an organization, manifesting in data loss, expensive remediation, and substantial downtime. However, with the right MDR provider, organizations can rely on a solid incident response team to take action when the inevitable occurs. That being said, not every MDR provider is created equal, so be sure that incident response is covered in your contract.
If a situation escalates to incident response, ProArch's team is well prepared to handle the situation. The ProArch incident response team follows a well-defined incident response process that includes identification, containment, eradication, and recovery, and our team works closely with clients to ensure that they understand the incident and are involved in the resolution process. Here's exactly what a standard incident response lifecycle looks like:
Identification: Performed 24/7 and as the first response to an event, identification defines the full scope of a threat before declaring it an incident.
Containment: The team works to cut off relevant communication channels as quickly and efficiently as possible by isolating compromised systems, disabling accounts, and limiting movement across the network.
Eradication: SOC will then mitigate the threat and associated risk to the environment by removing it, restoring systems to their previous state, and minimizing data loss.
Recovery: In the case that eradication isn't possible or enough, recovery is necessary to restore affected systems—whether it's through re-imaging or backups.
Reporting, Cleanup, and Hardening: After the incident, ProArch will develop a report on the scope of the incident, including affected systems, vulnerabilities, stolen information, and lessons learned in preparation for next time.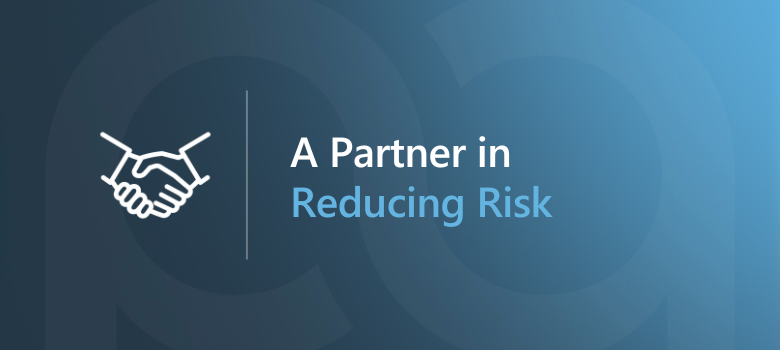 A Partner in Reducing Risk
An MDR provider becomes part of your team. They're your partner in reducing risk. Security isn't a set-it-and-forget-it solution: It's a constant evolution as your business grows, technology evolves, and attackers get more sophisticated.
That's where the value of MDR can be felt across the entire organization. Insight into the state of the network, recommendations for improvements, industry trends, and guidance are all things ProArch includes in our program. Experienced security consultants are helping to mature the security program from a strategic perspective to ensure success in the long run. Plus, our experts in compliance, data, and cloud are always available to resolve any situation.
MDR is there to offer best practices and monitoring that will help you protect your systems and minimize downtime in the event of a threat. The right partner will go above and beyond to offer excellent customer service, not only empowering you to improve your security posture but also delivering when it comes to budget, compliance, and business objectives. A SOC team is there to offer you peace of mind—don't settle for anything less than a strategic partner that acts professionally, strategically, and quickly to get you the results you need to thrive.
Are you ready to dramatically improve your security posture with a team that not only has experts but also goes above and beyond for your organization? Learn more about ProArch's MDR services here.