Webinar Recap: How AI Can Supercharge Your Growth
May 26, 2023
Webinar Recap: How AI Can Supercharge Your Growth
Artificial intelligence (AI) has already become an integral part of our everyday lives. From Netflix recommendations to self-driving cars and object recognition, many of us are already personally using AI. But how can we also utilize AI to deliver tangible business outcomes while ensuring the organization and data being shared is protected?
This question was recently addressed by a roundtable of three ProArch experts: Michael Montagliano, CISO; Ben Wilcox, CTO; and Andrew Rochfort-Hyde, head of delivery, app development, data, and AI. Keep reading for a summary of the discussion, and click here to watch the full webinar.
How the AI Situation Is Different Today
According to Wilcox, the greatest shift in AI has been how accessible generative AI is to the public today. "The release of generative AI to the masses has created a wave," he said. "Previously, generative AI was available, but you needed a developer or a researcher to use it. The release to the public has transformed and accelerated the development of AI tools."
Here is a description of today's AI models: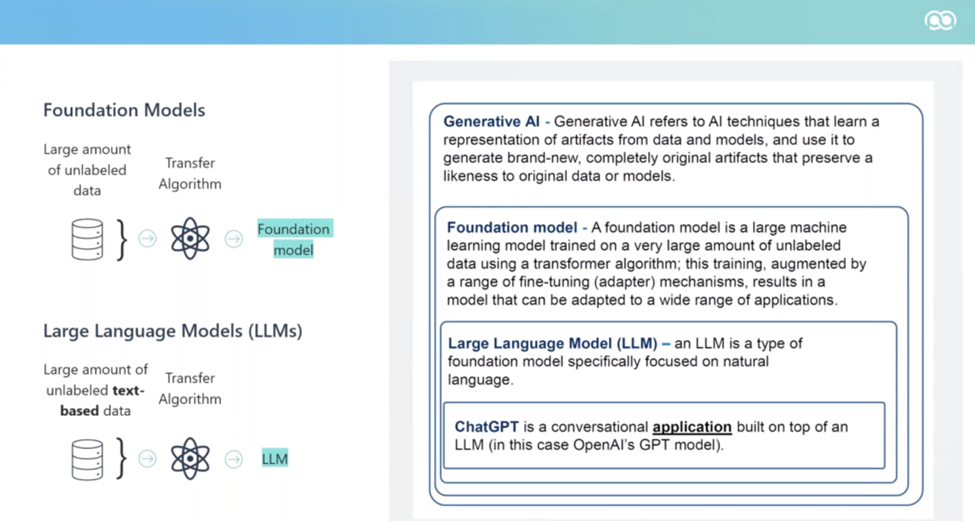 Similarly, because adoption has been so quick, there has been a gold rush of companies racing to develop the next best thing for AI. It will be essential for IT leaders to consider risks and think critically about each solution. With threats like copyright issues, concentration of power, and the potential for misuse, tech leaders must establish rules to protect their organizations.
Popular AI Tools and Common Misconceptions
A wide range of AI tools have already been released to the public: From marketing and sales to customer service and application development, developers are working on solutions for nearly every industry.
Along with this rapid development comes a lot of misinformation. According to Wilcox, the following are some of the most common misconceptions:
AI can replace all human tasks.

AI is completely objective and safe.

AI is infallible.

AI is more creative.

AI understands context like humans do.

AI is only for large enterprises.
Although you can train AI on specialties, it doesn't always understand context, and it isn't always objective. This makes it essential to keep an eye out for bias to ensure it doesn't bleed into AI systems.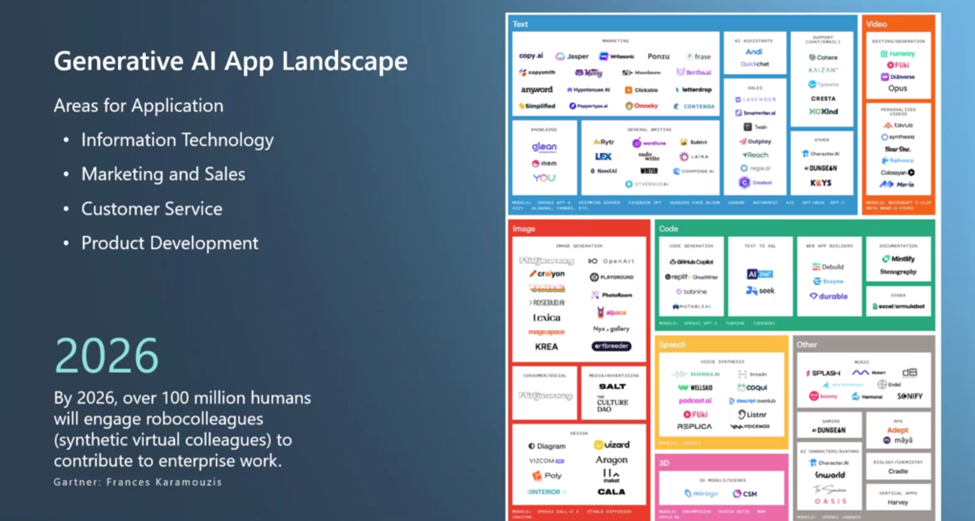 How AI Can Be Leveraged
According to Rochfort-Hyde, the key to leveraging AI is to trust but verify. When you do that, AI can help you with many complex tasks. "AI has been able to get us to solutions a lot quicker," he said. "It gives you frameworks and ideas that you can then take away, evolve, and apply to your own style."
Additionally, AI can be used to augment and streamline processes around:
Content generation for marketing and sales
Summarization of complex documents
Analyze large data sets
Screening resumes
Customer support and inquiries
Inventory management
And more…
Regulatory Implications and Cyber Risks
Although AI offers many benefits, it also leaves organizations open to risk. According to Montagliano, ChatGPT itself is open to risks because it's open to the public. "​​There are no set regulatory boundaries at this point, but they're in development," he said. "We need to get involved now to limit risks from bad actors outside the organization and inside the organization in both governed and ungoverned ways."
The AI Governance Framework will be key to identifying potential gaps and protecting organizations from cybersecurity risks: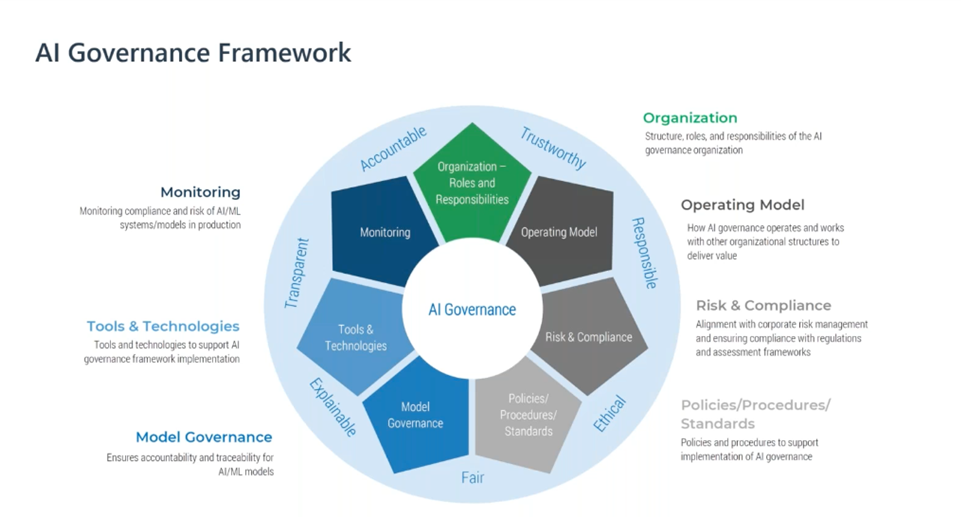 How to Embark on Your AI Journey
Each of the roundtable speakers had specific tips for getting started with AI at your organization. According to Rochfort-Hyde, "don't get caught up in the euphoria ," he said. "Do your homework and understand your use cases. Define your ideas."
For Wilcox, the key to success with AI is to "start with assessing. Define your objectives, assess your readiness, educate and train your team, and choose the right problems to solve. Not everything is going to be AI-ready."
Montagliano similarly shared his perspective on risk management and AI. "You need to understand the potential risk to the organization. Consistently verify if something is good or not. Don't let rogue people create anything they want."
There is no one way AI can contribute to your business growth. However, using these suggestions can help you contribute to a more positive experience for all, paving the way for a successful and profitable year ahead.
For more insight, download the full recording and slide deck of the webinar and learn more about our services at ProArch.