If you're a CIO that doesn't settle for "ok" or "it's good enough", and instead aims to be a change agent that helps the organization travel a smoother path to increased revenues and profitability through the use of technology, you need to read this eBook.
The CIO's Guide to Thriving is for CIOs and IT leaders that aren't scared to push the envelope and know keeping status quo isn't the end goal. The eBook touches on the top priorities CIOs and IT leaders are facing. You'll also find tips and advice on how you can remove the obstacles that are standing in the way of enabling your team and the overall organization to thrive, no matter what gets thrown at you.
Are you ready to position IT to thrive? Then you don't want to miss this eBook.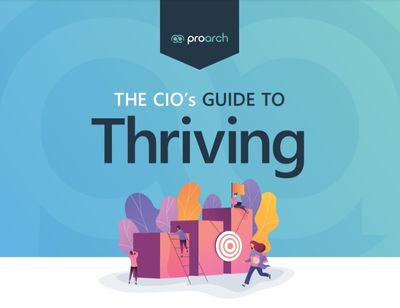 What's Inside
How to

collaborate with the CFO, CDO, and CISO

Developing an

IT budget poised to handle change
How to build an

IT strategy that produces long-term value

Tips for communicating

the ROI of IT investments

and getting buy-in