WorldWide Electric Creates Solid IT Foundation for Company Growth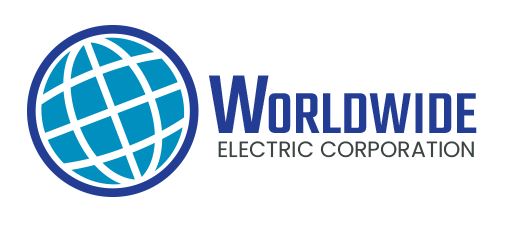 About WorldWide Electric
WorldWide Electric Corporation is an independent manufacturer and importer of industrial electric motors headquartered in Rochester, NY. In addition to electric motors, the company's product lines include variable frequency drives, soft starters, motor controls, and gear reducers. The company focuses on organic growth, acquisitions, and market diversity.
Solutions Used
Managed Detection and Response (MDR)
Support Managed Services
Azure Cloud Migration
Microsoft 365, Windows 10
Not Enough IT Support for a New Acquisition
Before WorldWide Electric engaged with ProArch, they had a different managed IT services provider that wasn't delivering the service they were looking for.
"We weren't getting the push and insight and support we needed," says Rod Mayette, CFO at WorldWide Electric.
Acquiring Louis Allis, an electric motor manufacturer in Alabama, only highlighted the issues they saw with the incumbent MSP. WorldWide Electric had no internal or external tech support, and it became clear that the company would need a strong partner to help build this support and establish best practices in this acquisition quickly.
"Louis Allis's IT system was like a 20-year-old car that hasn't been maintained—and you as the driver don't even know there are new cars out there," Mayette says. "It was neglected from top to bottom, and we didn't know what we didn't know!"
Mayette wasn't confident that the incumbent MSP could provide the necessary support to upgrade Louis Allis's IT system, so he and his team started looking for a larger, established organization to help with this project.
"We wanted to test out new vendors to get a sense of their activity and communications compared to the incumbent entity and find a vendor we could engage with long term," Mayette says.
Overhauling the IT Structure
WorldWide Electric found ProArch and engaged with their Managed Detection and Response (MDR) Services to overhaul Louis Allis's IT infrastructure and upgrade their security. With this engagement, ProArch became an extension of its team. WorldWide's two contacts at ProArch helped Mayette understand opportunities, and risks, how best to support their system, how to handle acquisitions, and more.
"I'm not a tech person, and WorldWide Enterprise does not have any internal IT person in any capacity. We were sitting here almost blind, ignorant of what we should be doing. Our ProArch contacts really enlightened me, and they still continually make me aware of what's going on."
Worldwide appreciated the vast array of resources ProArch offered:
Access to multiple experts in every aspect of the IT world
Excellent communication
Education about and skillful implementation of best practices.
"We quickly saw the level of support, ability, and tech resources ProArch had and realized they would be a much better partner for WorldWide Electric than our incumbent partner," Mayette says. We expanded our relationship with them into our corporate offices and other subsidiaries."
The ProArch team knew it was time for the company to move from a dedicated server to the Azure-Cloud platform. They helped WorldWide make the transition and ensure that security, backup procedures, and the correct levels of Microsoft Tools were all in place.
Support, Insight, and Strategy to Move Forward
With ProArch's team of threat hunters and security analysts on their side, WorldWide saw reduced risk across the organization, including in their new acquisitions. ProArch helped them respond to malicious activity before damage could occur. In one instance, they found dormant information that could have led to a data breach, but they caught it proactively, keeping that data safe.
"We are upgrading, changing, modifying, restructuring the entire backbone of the organization," Mayette says. "ProArch is helping us stay on top of the next action step, who's doing it, and when testing is going to happen. We never have to wonder what's next or whether we are on the right track."
In the future, Mayette plans to have an internal IT manager handling day-to-day maintenance, relying on ProArch for strategic activity, security, and backups.
"When that happens, we will have a very solid platform to hand off to that IT manager," Mayette says. "I'm looking forward to having everything under one roof and in one system. ProArch is the strategic, resourceful partner we need to get us where we need to go."
ProArch is the strategic, resourceful partner we need to get us where we need to go.