Download the recording and slide deck.
Going 24x7: How to Detect and Respond to Cyber Threats
Damaging threat actors and new malware strains are introduced almost daily, security talent is in high demand, and the corporate technology environment continues to grow.
Without the people to respond to threats and advanced tools to detect them, attackers have the advantage.
That's where Managed Detection and Response (MDR) services come in. MDR offsets your team's responsibility of responding to security threats 24x7 with the ultimate goal of stopping every attack attempt before compromise occurs.

Watch for an overview of the current security landscape and how organizations can utilize MDR to take a proactive stance against threats and reduce risk.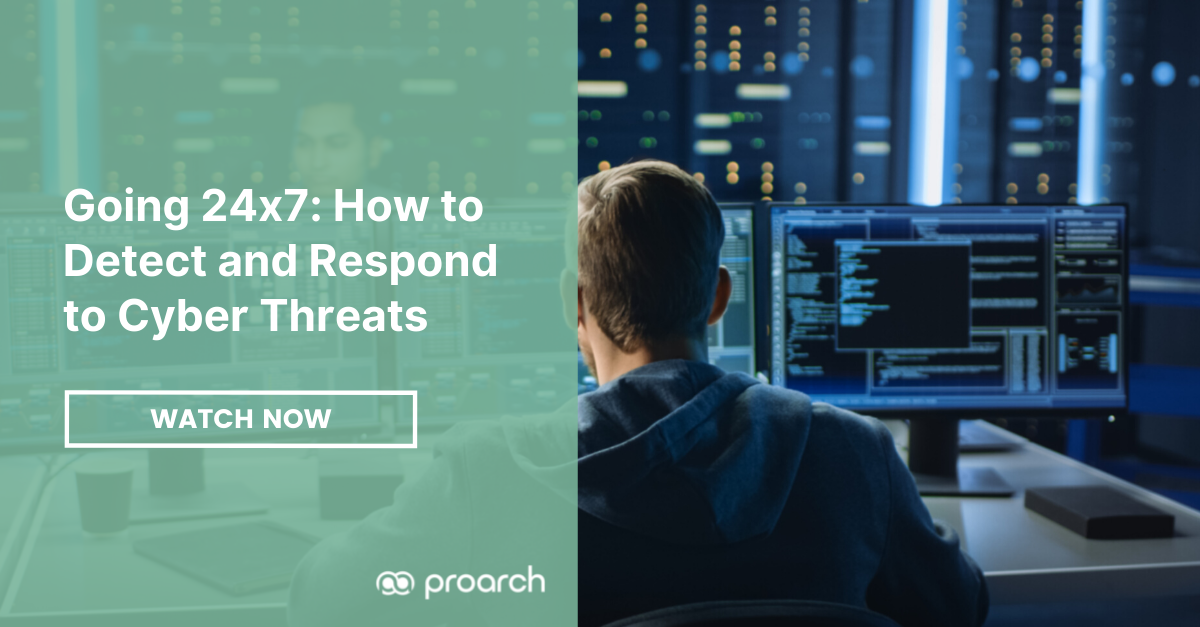 Watch for insights and actionable takeaways including:
What you need to know about the state of security
What's really required to stop threats
Key differences between MDR and MSSP
Why organizations are turning to MDR
How to justify investment of MDR to the c-suite