Watch On-Demand and Get the Slide Deck
Microsoft 365 is usually an organization's largest software expense, but in most cases, it's not leveraged to its full potential. Tools that support collaboration and remote work only scratch the surface of the power Microsoft 365 holds.
In this webinar we'll cover how to create a modern workplace that's secure, makes employees and customers happier, and centralizes IT management.
When you maximize the value of Microsoft 365, you also maximize ROI. Register to learn how.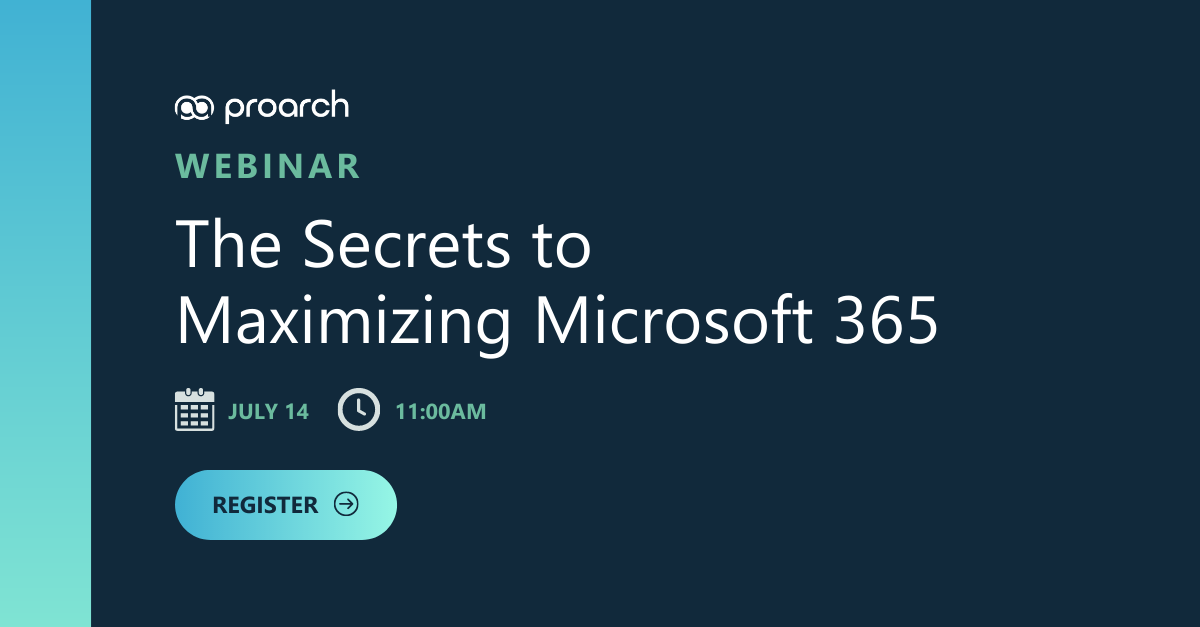 Tap into the power Microsoft 365 holds
Make progress on your modern workplace journey
Leverage tools like Azure Active Directory, Microsoft Endpoint Manager, and Windows Autopilot
Get more value from your Microsoft 365 investment