Azure Virtual Desktop Case Study
How ProArch Helped a Customer Deploy Azure Virtual Desktop for Increased Support, Efficiency across Workforce, and Applications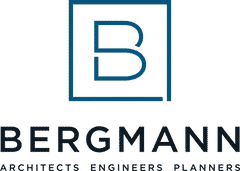 About Bergmann
Bergmann is an architecture and engineering firm that offers planning, design, and client management services to clients across the country. The company has over 450 employees spanning New York, Pennsylvania, Michigan, Florida, and Ohio.
Searching for a Reliable Partner
The architecture and engineering industry has developed quickly over the past several years, majorly improving workflows with drone data, scan building, and land scan data. However, those leaps and bounds bring growing pains with them, and Bergmann felt them, especially when it came to storing that abundant, high-quality data.
In early 2021, Bergmann was engaged in a contract with a large global partner that deployed a virtual desktop infrastructure (VDI). The company's goal with this solution was to support users, robust design programs, and line of business applications from the Cloud. But the expensive VDI solution the vendor configured took months to execute and required significant capital expenditure on an ongoing basis.
"We needed a larger storage capacity with resources to process our data," said Dan Benjamin, Manager of Information Technology at Bergmann, "and we needed a reliable partner to help seamlessly and strategically implement the solution."
Bergmann was already engaged with ProArch as an IT solution provider for security, Teams Phone System Migration, IT strategy, and more. When the company began searching for a responsive team that could configure a VDI solution for their workforce and applications, they approached ProArch for guidance.
A Promising First Major Project
At first, ProArch came onto the project in an advisory capacity, suggesting that Bergmann try Azure Virtual Desktop. Benjamin and his team were interested, but they were concerned that moving the server into Azure might affect the performance of their most data-heavy applications.
So, ProArch conducted a proof of concept (PoC) for a single team of engineers and determined the cost per user for the legacy VDI compared to the cost per user of moving to Azure. They also performed security hardening and systems acceptance testing while providing correlating documentation.
Benjamin and his team were happy with the results.
"The ROI calculations and cloud strategy plus an impressive performance from Windows Virtual Desktop and improved end-user experience all made us optimistic that Azure would work well for us," Benjamin said. "When you add in the responsiveness of the ProArch team, we were confident with our decision to continue with the partnership."
Bergmann brought on ProArch as a full partner in the project to begin to move their environment and workloads for 150 engineering users and a small pilot group of corporate support staff to Azure Virtual Desktop. This proved to be just the beginning of several major, successful projects with ProArch.
An Extension of the In-House IT Team
Since 2019, Benjamin and his team have worked with ProArch on several major projects, including Defense Federal Acquisition Regulation Supplement (DFARS) compliance. At the beginning of this project, the company had 150 controls they had to go through. ProArch was there to help implement a strategic approach from day one.

"We would sit down a couple hours at a time, a couple days a week. That's how projects initially started," Benjamin said. "We would talk about what needs to happen—what makes sense for us with the way we do business."

ProArch helped the Bergmann team decide on a separate structure for government projects that would allow them to meet compliance requirements without slowing down their operations.

"With our small IT staff, it was good to have someone explain the DFARS requirements in terms that we could understand," Benjamin said. "We've come to view the ProArch techs as experts in their field. Our level of expertise in-house and their level commingle very nicely. We listen to and teach each other and bounce ideas back and forth. They're like an extension of our IT team."
Confidence for a Long-lasting Partnership
With ProArch as a partner, Bergmann has realized the improved security and productivity they were looking for. They are protected from system outages and machine failures while still enjoying the convenience of having end users use secure credentials on any device, no matter where they are.
Additionally, Bergmann has enjoyed the following benefits:
Cost-effective and predictable monthly operational expenditures
Flexibility and scalability
Graphic-intensive workloads without the need for expensive end-user equipment and machines through Azure Virtual Desktop
"We used to switch vendors every 18 to 24 months to get a different view so we wouldn't get into a rut. After these last 18 months with ProArch, though, we're in it for the long run for the first time. I have confidence in them to help get us through whatever comes our way."