Why Use Managed Detection and Response Services? Five Major Benefits for Your Business
May 18, 2021
Why Use Managed Detection and Response Services? Five Major Benefits for Your Business
Did you know that the average amount of time it takes for companies to identify and contain a breach is a staggering 287 days? Unfortunately, the longer a breach goes undetected, the further the attacker reaches, compromising data, systems, and accounts along the way.
To mitigate the gap between the time a threat is identified to its resolution, organizations are outsourcing security to managed detection and response (MDR) providers. MDR services drastically shrink threat detection and response time by monitoring threats across an organization's IT landscape 24/7/365, analyzing alerts, hunting for threats, and responding to security incidents. The goal is to stop attackers before damage occurs. Here's how it works and ways your business can benefit.

What is Managed Detection and Response?
Many companies invest their security budget in preventative measures such as firewalls, antivirus, and other operational security controls. But as technology complexity and the cyber landscape evolve, these organizations are learning the hard way that this approach leaves gaps in the containment of and response to threats.
For organizations without the resources or expertise to hunt for and respond to threats, managed detection and response services are an effective way to have 24/7/365 security oversight and intervention to prevent malicious actors from spreading laterally throughout the network.
MDR providers take a proactive approach to security that uses data collection and enrichment to investigate and respond to threats across on-premises and cloud networks, endpoints, and identities. Advanced threat detection technology pinpoints threats and analyzes activity across the environment. Threat intelligence then turns that raw data into contextual information to surface early detections and prioritize alerts. Alerts can be triaged through intelligent workflows that resolve threats or escalate to SOC analysts, who perform a thorough evaluation of the root cause.
MDR gives organizations access to a team of security professionals who investigate, contain, and respond to indicators of compromise in a matter of minutes—not days, weeks, or, in some cases, months. If a compromise occurs, then the incident response team has the telemetry and tools they need to perform a full recovery.
MDR ultimately combines people, processes, and technology to stop threats before damage, downtime, or data loss occurs.
Why Are Organizations Turning to Managed Detection and Response Services?
Reduce Risk
Today's attackers are evolving fast, and security programs need to keep up and outsmart them. The only way to reduce your security risk is to monitor and respond to activity 24/7 and if anomalous activity occurs, mitigate the attack before it escalates. That's why it's predicted that 50 percent of organizations will be using MDR services by 2025. These services monitor, detect and respond to cyber threats, which allows these threats to be contained and mitigated.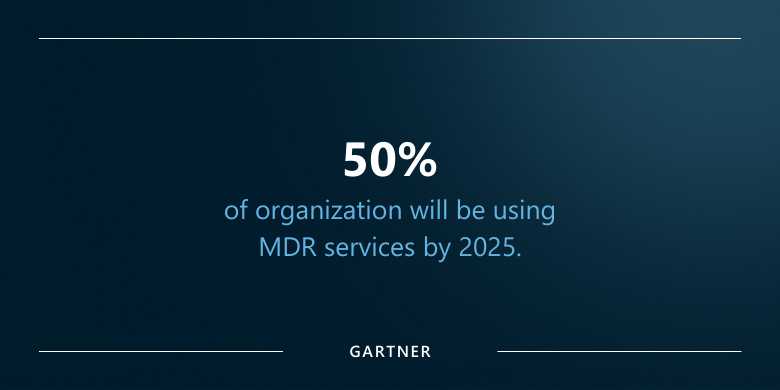 It is imperative to contain threats before they impact business productivity and critical corporate data. Taking a proactive approach also builds trust with both employees and clients.
Predictable Security Spend
MDR security services alleviate organizations of the staffing burden of 24/7 monitoring and associated cost overhead, including the costs of investing in new technology and building an internal SOC team, but also make security investments more predictable.
Companies that experience a security breach and don't have a proactive security model in place will be forced to pay sky-high rates for an incident response team to perform emergency remediation. That doesn't include the costs of downtime, additional hardening, or resulting client losses. Overall, the average cost of a data breach in 2022 is $4.35 million, an increase from $4.24 million in 2021.
Meet Compliance
CMMC compliance, the NYS SHIELD Act, and the California Privacy Rights Act are just a few of the most recent security regulations organizations are now required to adhere to.
With MDR, entities can satisfy some of their control requirements for maintaining compliance. For example, BestSelf Behavioral Health, a large community-based behavioral health organization, partnered with ProArch for MDR security services. This helped them align their security program with compliance obligations and be prepared for future audits. This kind of dedicated expertise goes a long way toward meeting regulatory obligations and also protects the company, its reputation, and its customers.
Fill Gaps in Expertise
It may seem simple enough to hire and manage an in-house security team to monitor and remediate threats, but there are several obstacles to overcome before a team can operate efficiently and effectively.
Aside from around-the-clock monitoring, an MDR solution requires orchestration across multiple security platforms, integration of alert case management and automation, and a wide variety of specific security skills. Add to that the 600,00+ jobs that open up to security pros every year are causing companies to struggle to find, hire, and retain talent.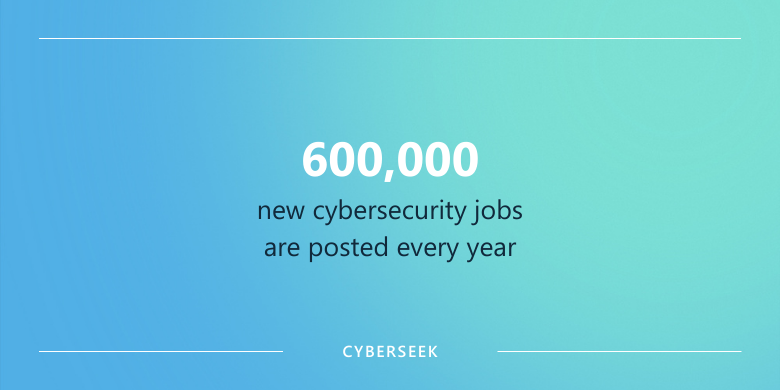 With MDR, there is no need to invest in an in-house SOC or hire threat hunters. You have a full security team on your side advising you along your security journey.
Outsmart Attackers
A powerful MDR solution contains both security information and event management (SIEM) and security orchestration, automation, and response (SOAR) platforms to outsmart attackers.
A SIEM solution is the birds-eye view across the environment. It makes it possible to detect anomalies that would otherwise go unnoticed by aggregating and analyzing data across systems, apps, endpoints, and identities. SOAR goes a step further by ingesting alerts from SIEM and other tools to determine if the alert is an incident. If it is deemed malicious, SOAR automates the necessary response playbooks across integrated tools. Activity that cannot be resolved by the automed workflows is escalated to the Security Operations Center (SOC) team for further investigation.
Having SIEM and SOAR platforms benefit businesses by
reducing time-consuming common threat investigation manual processes

showing how each threat fits in with the global view of threats

prioritizing threats and notifying you when you need to act

providing dashboards that tell you how well you are meeting your security KPIs
BestSelf, for example, gained visibility into threats and faster response times with centralized security information event collection enriched by threat intelligence. Without insight like this, even an experienced security team can struggle to stay on top of alerts and stop sophisticated attackers
MDR is an effective way to mature a security posture that lacks 24/7 monitoring and threat detection and response capabilities. Organizations can consolidate security vendors, avoid alert fatigue, make security spending predictable, and drastically reduce risk with one solution.
ProArch takes managed detection and response services to the next level with our 100 percent cloud-native security toolset that can be deployed in under 24 hours. From there, we handle detection, containment, and resolution of threats and help you mature your security posture.
Take the next step. Learn more about our MDR services here.